Tuesday, March 06, 2007
Party Pics: LA Kings at the SI Swimsuit Models' Party
Time to indulge your gossipy side...
Here's Michael Cammalleri and Patrick O'Sullivan with a pair of plastic Sports Illustrated Swimsuit models...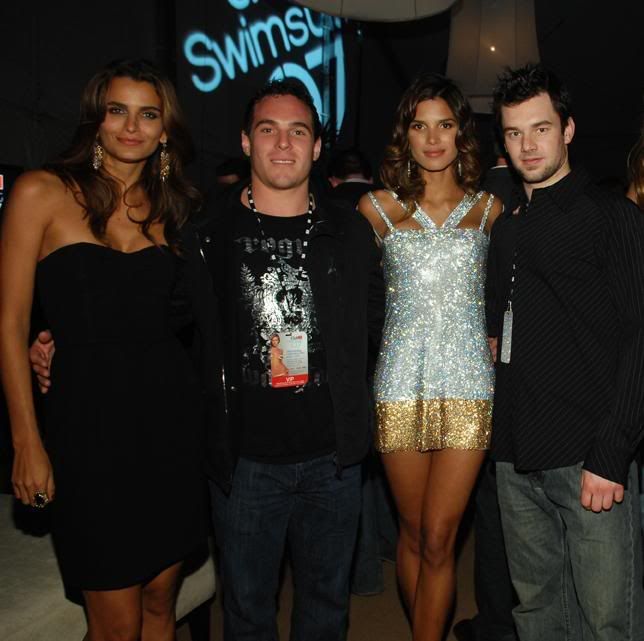 Anze Kopitar and Patrick O'Sullivan. Aren't they up past curfew?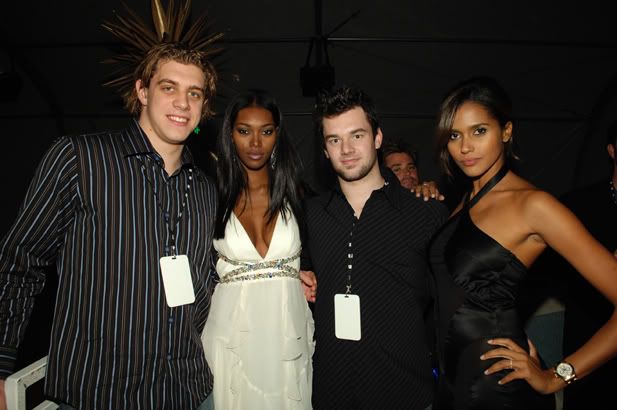 The players got bored with the models, so they ended up taking home this fine stud, instead.
It's sexy time!
Labels: gossip, picture of the day, Players Partying
Comments:
Kopitar is scary looking already; having him with subtle spikes growing out of his head? Scarier.
You sure this party wasn't just to celebrate Avery being gone from the 213 area code?
Post a Comment
<< Home