Sunday, January 28, 2007
Meme Time! - "If I Were a Hockey Player"
By Gőlbez
It's been awhile since we had one of those meme fads make its way around the hockey blogosphere, so I'm up at 7:30AM on a Sunday morning and got nothing better to do.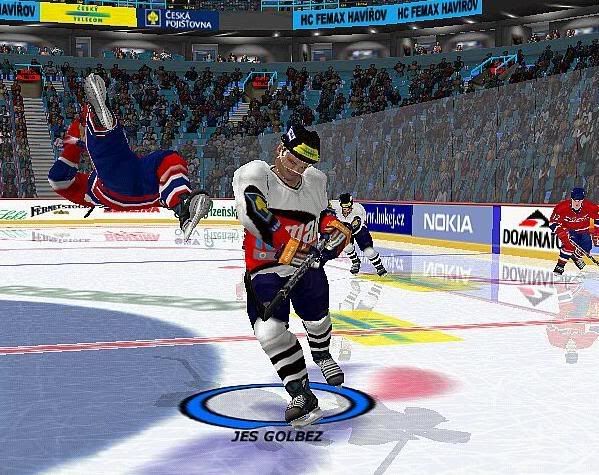 If I Were a Hockey Player:


Team
: Vancouver Canucks (gotta be the hometown)
Uniform Number
: 75
Position:
Left Wing
Nickname
: sadly, "Jessie" or "Golbie"
Dream Linemates
: Sidney Crosby at center, Pavol Demitra at RW.
Rounding out the PP
: Jiri Slegr and Zdeno Chara.
Job
: Mucking, Grinding, scoring the odd goal, and injuring anyone who breathes on Pavol.
Signature Move
: Having goals go in off of my ass.
Strengths
: Shooting, Work Ethic, Deflections
Weaknessess
: Passing, Skating
Injury Problems
? My right knee
Equipment
: Full visor with reflective blue tint
(Ovechkin style),
Mario Lemieux RH Koho stick, and anything-but-Nike to fill out the rest.
Nemesis
: Sean Avery
(shutupshutupshutup!),
Martin Brodeur, and Chris Pronger.
Scandal Involvement
: Shooting pucks at Gary Bettman during a warmup.
Who I'd face in the Stanley Cup Finals
: Toronto Maple Leafs. Crushing the lemmings after they come oh-so-close is too good to resist.
What I'd do with the Stanley Cup after our victory
: Eat popcorn out of it, hold it, caress it,
make sweet, sweet love to it.
Would the media love me or hate me
? Both! They'd love how I'd give it to them straight, but hate that I'd force them to pronounce my name correctly or get a Chuck Norris roundhouse kick to the head.
---
Tagging
Ingmar W Bergman
(got off the damn WiiWii),
American Hockey Fan
,
Mr. Reality Check
,
CasonBlog
,
Mike Chen
,
Zanstorm
, and anyone who wants to take part.
Labels: Crosby, Demitra, Golbez, meme, Pavol Demitra
Comments:
ok, forget about the first question. Seeing too much hockey in too short spells makes you immune to watching the advertisement boards:)
_j-
Post a Comment
<< Home