Monday, May 14, 2007
Jaromir Jagr: Off the Market?
by Jes
Ooooh, here's some hockey gossip for my peeps.
It appears, according to this article, that Jaromir Jagr has finally got himself a woman to 'settle down' with.
From a poor Russian translation
from this here linkage
, it would appear ...
The lady is Ina Pugaykovoy, born in 1986 in Ukraine (21 years old)

Two years ago, she won the Czech title of "Miss Internet"

The ceremony will be held on July 7th in Karlovy Vary.

The marriage will be performed in the Orthodox Cathedral of Saints Peter and Paul.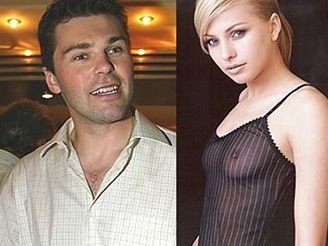 Of course, we know Russian tabloids aren't always that reliable, but I see a Slovak tabloid, Bleskovky,
is also reporting the same news.
Talk about robbing the cradle ...
Labels: Czech Hockey, gossip, Jaromir Jagr
Comments:
And here I was hoping he'd go and make an honest woman out of Petr Prucha after shacking up with him... instead he goes and trades him in for a younger, nipplier version.
Post a Comment
<< Home