Monday, March 19, 2007
Party Pics: Kiprusoff and Phaneuf are Smokin!
by Jes
It seems the spirit of the 1970's New York Rangers hasn't died out completely.
Here's
Miikka Kiprusoff
and
Dion Phaneuf
at a classy strip club, smoking on a couple of cancer sticks and enjoying the company of a few bunnies.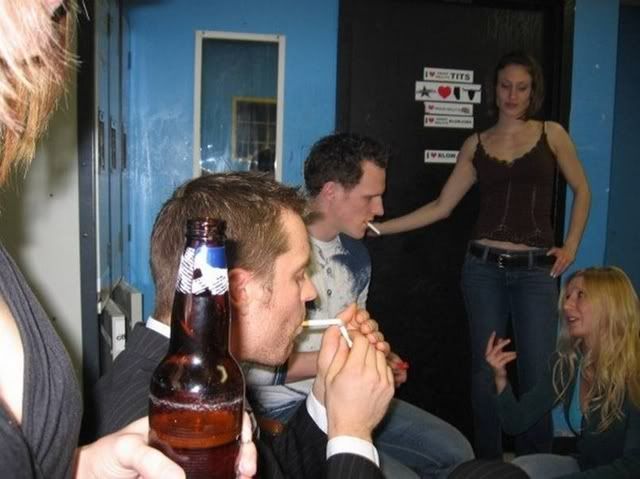 Now, Kipper is a known smoker, but Phaneuf? Should a d-man playing 25+ mins a night really be inhaling cigarette smoke?
Methinks one Sutter brother won't be too happy to see this!
(Edit: Looks like the evil bastards over at
The Battle of Alberta
beat me to the punch.)
Labels: Flames, Kiprusoff, Phaneuf, Players Partying
Comments:
Mike W,
Sorry, but I didn't see the photo on your site until lunch time today. I got this pic off of a message board. I guess these things spread out kind of fast, eh.
Post a Comment
<< Home