Wednesday, November 29, 2006
Happy Birthday, Pavol Demitra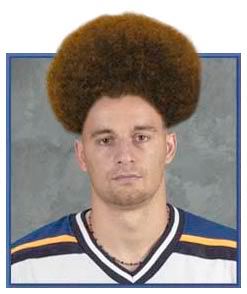 November 29, 1974 is one of the most important dates in world history. Why? Because, in a little village in Northern Slovakia, Pavol Demitra, your lord and master, was born.

Other great events in history on November 29 include...
1830 - November Uprising: An armed rebellion against Russia's rule in Poland begins.
1945 - The Federal People's Republic of Yugoslavia declared.
1947 - The United Nations General Assembly votes to partition Palestine.
1975 - The name "Micro-soft" (for "microcomputer software") is first used in a letter from Bill Gates to Paul Allen.
1990 - Gulf War: The United Nations Security Council passes United Nations Security Council Resolution 678, authorizing "use all necessary means to uphold and implement" United Nations Security Council Resolution 660 "to restore international peace and security" if Iraq did not withdraw its forces from Kuwait and free all foreign hostages by January 15, 1991.
1992 - Dennis Byrd of the New York Jets was temporarily paralyzed by a neck injury during a football game against the Kansas City Chiefs.

In honour of the celebration, here is a video clip of Pavol Demitra pwning Roberto Luongo with his trademark 'move'.

Long live The Pavol! Long live the king!
Labels: birthday, Demitra, Pavol Demitra
Comments:
Good Lord he's a beautiful scorer. Always thought he was since he played for my Blues. We still miss him. =(
Post a Comment
<< Home