Wednesday, April 26, 2006
Armenian Update: VICTORY!
Readers of this blog will remember the sad story of the
Armenian national hockey team
, the punching bag of the
Division III
(the lowest of the low)
IIHF world tournaments
.
Last year,
the senior team was outscored 142-5
as they lost all 5 games rather handily at the
2005 IIHF World Championship Div III in Mexico City
.
Earlier this season, the junior Armenian squad was
outscored 146-6
and the future for Armenia looked anything but bright.
Well, that won't stop the Armenians from going out and giving it the ol' college try. Say what you want about their skill level, the Armenians have balls of steel.
This year's Div III WC is in
Reykjavik, ICELAND
, and Armenia is back to take on the world...well, more like Ireland, Turkey, Iceland, and Luxembourg.
The first game of the tournament saw the Armenians kick off the festivities with a match against Turkey. Surprisingly, Armenia handled themselves pretty well and lost only by a score of 8-3.
Manuk Balyan
was the big star with 2 goals and an assist.
The second Armenian match took place last night and pitted them versus
Ireland,
the team that Armenia had their best 'success' against last year (a 23-1 loss)
Well, folks, they did.
They...won a game!!!

and it wasn't even close!!
Armenia 6 - Ireland 0
, with Armenia outshooting Ireland by a 50-19 margin.
Wow!!! That's a lot of improvement in one year. At this pace, they'll be handing Canada its own ass by 2017.
JOHN GHAZANCHYAN
had 3 goals and 2 assists in the victory...
John?? Not a very Armenian name...
Are the Armenians importing North American ringers? Hmm...
Well, pretty much every other lower tier country does it. Why shouldn't Armenia?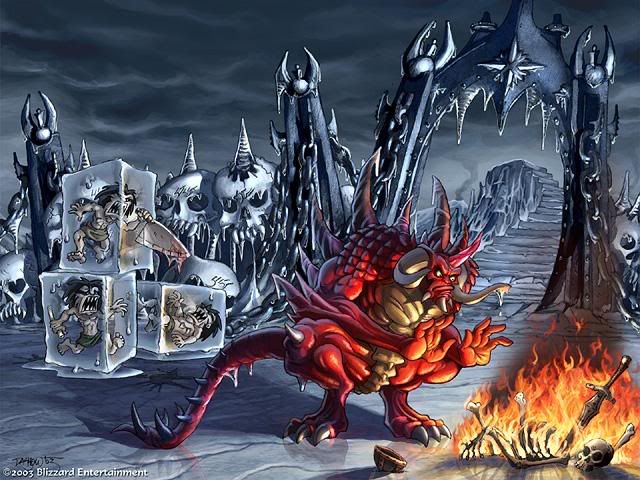 Yes, that is an artist's rendition of what hell looks like this morning. The Oilers winning...Armenia winning...
Anyway, congratulations to the Armenian national hockey team. You've come a long way, baby!
Comments:
it's like the australian hockey team
You've just got to hope sometime in the next century we improve... for such a sporting nation we really suck at ice hockey.
Then again.. we don't have ice.
Post a Comment
<< Home