Tuesday, May 08, 2007
Photo of the Day: Payback is a Bitch
by Jes
You'd think I'd learn from the example of
a particular blogger
and not make stupid bets.
Well, I got brave and made a bet with
Earl Sleek, aka "Patrick Swayze's #1 Fan"
, and lost ... no thanks to the stupid Canucks Power Play.
So, here is the last shred of my dignity flying away to the Galapagos Islands...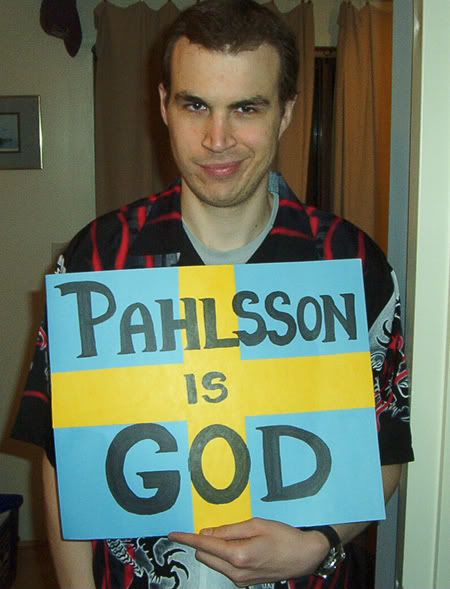 Labels: bets, ducks, Jes is an idiot, photo of the day, Samuel Pahlsson
Comments:
You forgot the halo on the a. Like so: å.
Well, Slovakia is playing Sweden in Moscow as I write. Go Slovakia!
Then again, if Sweden was playing against Team Hell, most Finns would cheer for Satan (Lucifer, not Miroslav).
Post a Comment
<< Home