Friday, September 01, 2006
Dominik Hasek: Back on Ice
Thanks to the fine folks at
www.hcwerk.cz
, the website of my favourite Czech team
HCO Trinec
, I can bring to you some pics of
Dominik Hasek
back on ice, training to choke (pleasepleasepleasepleaseplease) for the
Detroit Red Wings
(boo! hiss!)
this upcoming season.
Hasek made waves in Trinec when he was looking to sign there during the lockout. Trinec's nosedive in the standings combined with uncertainty about his groin and the NHL lockout prevented that signing, and Trinec was stuck with their usual brand of 'quality' netminding.
Hasek...such a tease... so he decides to grace Trinec with his presence in practice instead. Woo hoo!
(Yeah, it's slow for news. What else you got, eh?)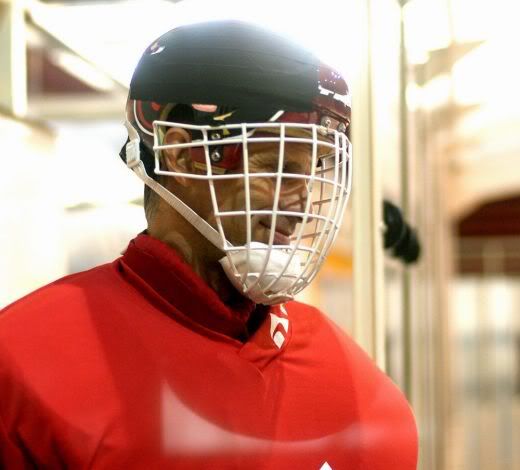 Wow. D00ds got a lot of wrinkles...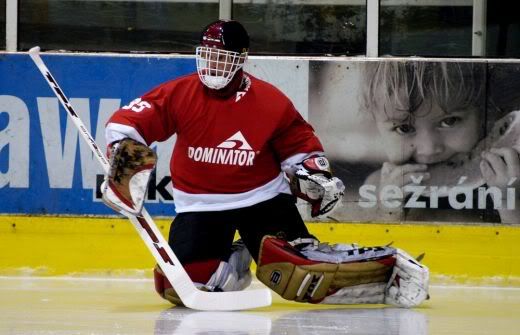 Hasek never misses an opportunity to pimp his overpriced line of sports clothing.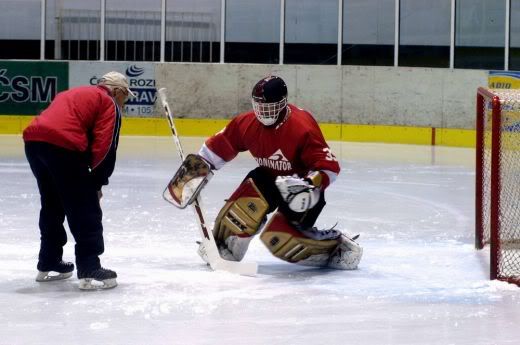 Yeah. It's so hard to make a save when there is NO PUCK!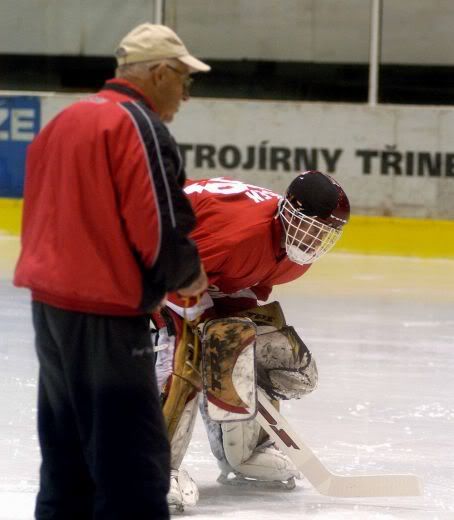 "Oh, $@#%! What was that pop?!"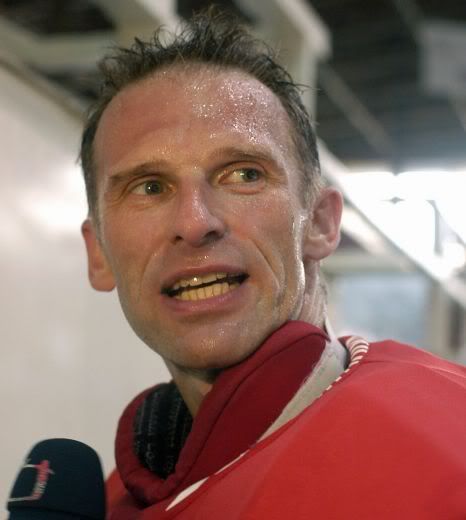 This is the best selling Hallowe'en mask in the Czech Republic.


Comments:
We don't dislike the Dominator, as we've never met him, but does any one truly believe he will stay healthy and have an impact this year? Wings fans better hope Chris Osgood has a great year. Else the Wings are in touble. Their only blessing is they play in the Norris, I mean central.
Post a Comment
<< Home