Friday, September 08, 2006
Audience Participation: Hockey Bars
In a
recent post
, Tapeleg over at Jerseys and Hockey Love alluded to
Sobo 151
-- one of Denver's finest (if not finest) hockey bars. Besides making me homesick, it made me contemplative and nostalgic -- cue sepia tone and jazz -- of good hockey bars I've been to in the past.
A good hockey bar is tough to come across, and a fragile thing; the place that was probably leading the race for Atlanta's best went out of business years ago and is now a karate school. When I travel, if I don't have tickets to a game, I'm rather partial to hunkering down at the bar with other hockey fans, and watching on television, but if you're just hitting the city, it's not always obvious where to go (as evidenced by a trip to St. Louis a few years back, when I wandered into a rather flamboyantly gay bar on a quest to watch a Blues game). What if... what if there were some sort of
guide
?
So I put it to you, Hockey Rants readers-- in your town, what's the best place to go and watch hockey? Not just NHL cities -- Bakersfield to Hartford, Cardiff to Omsk, Liberec to Oulu -- where's the place to go?
Edit: Here are two pics of Jagr's bar that my pal Joeri took a few years back - Jes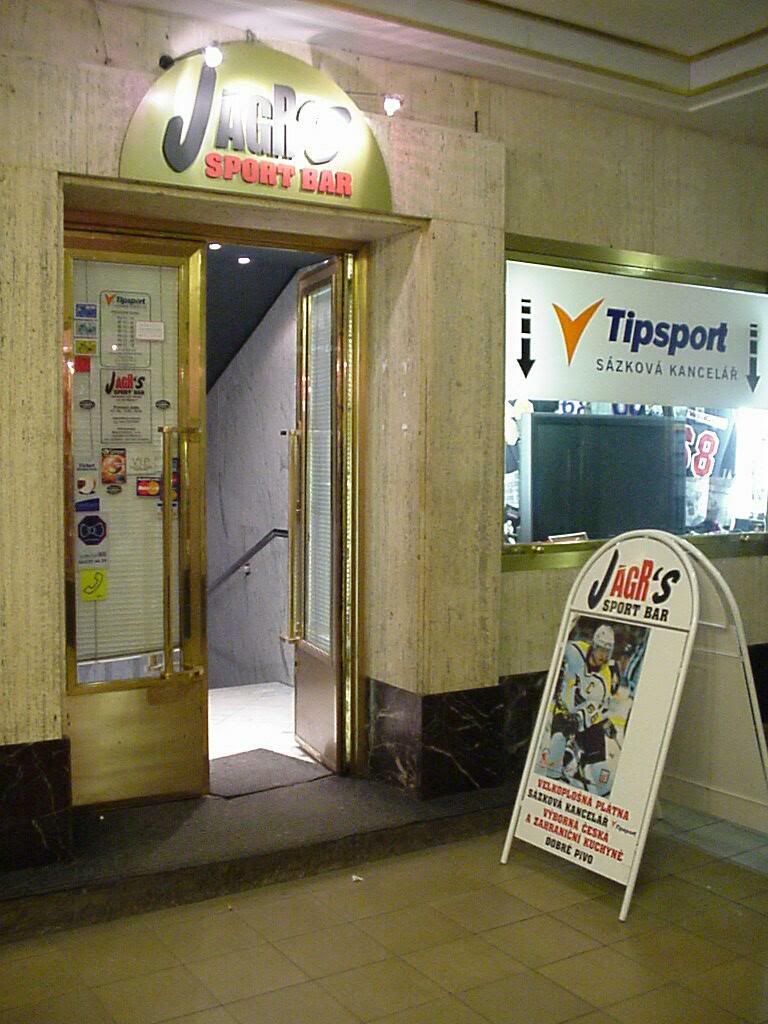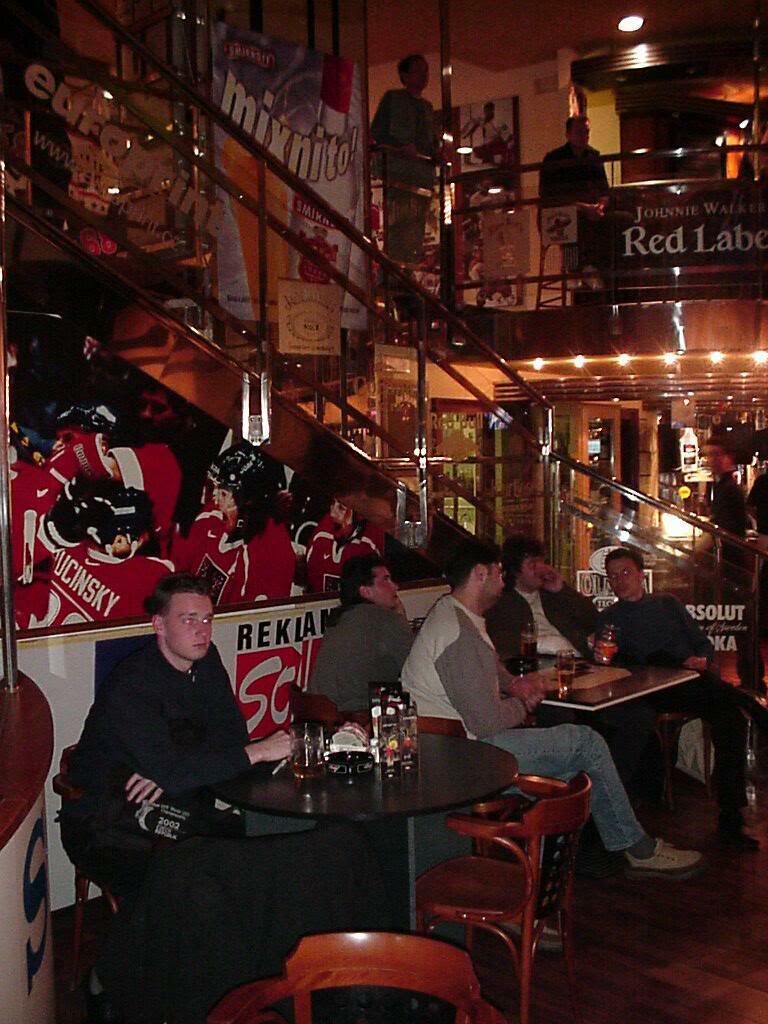 Comments:
Actually, I'll be in Prague briefly next month and plan to make a NC trip sometime this fall, so both of those can be put to practical use.
I meant to mention an Atlanta bar, too -- since I generally stay within walking distance of home when bar-hopping my options are limited, but the place generally cited as top hockey bar is the Thinking Man Tavern.
Post a Comment
<< Home