Monday, June 19, 2006
Rocked by a Hurricane
The third most shocking event I have witnessed in my lifetime...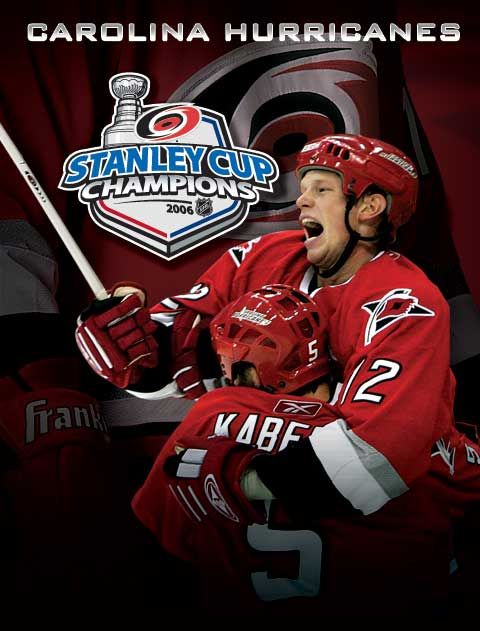 Chris Pronger
wuz robbed, tho. He, and not
Cam Ward
, should have won the Conn Smythe.
PS: Note to Canes fans, boo Gary Bettman very very loudly. Please...
Comments:
Disgusting... It was almost as nasty as Tampa Bay winning in 2004. I thought Iginla was robbed then and now Pronger. I thought Cam Ward did great and I am not saying Carolina didn't deserve it I just think that Edmonton deserved it more and Pronger became a household name, (even to those who normally hate the Oilers and actually make an effort not to recognize their players). Between the weird officiating and defeated playing style of the Oilers, it was a crappy way to end an exciting series. Besides, having to look at that weasel, Gary Bettman, just infuriated me. How does a creepy, greasy, nasel-voiced mini-man like Bettman control everything? It's just wrong. Now that the series is over, I can also say that Carolina might have the worst anthem singer in the league... but I digress.
Post a Comment
<< Home