Friday, April 28, 2006
Photo of the Day: I saw the sign!
An Oilers fan has a very direct message for
Chris Chelios
...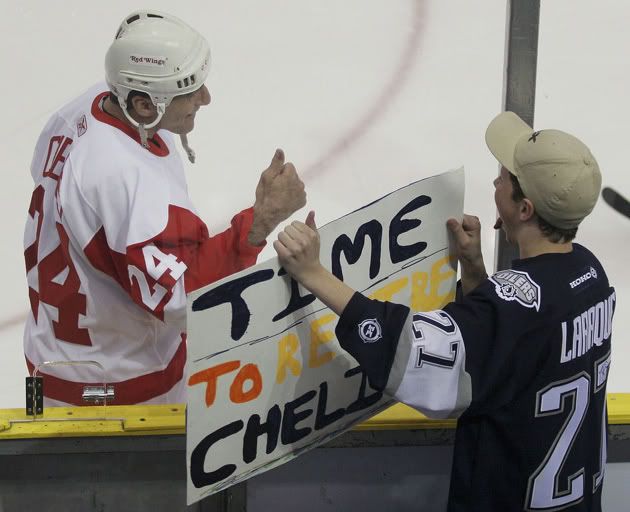 I just wonder what the other side of that sign says.
Comments:
I love it when 5'5 white guys wear Georges Laraque jerseys.
Being a hometown suck, I may be biased in saying I've seen the best homemade signs at Oilers games, notably: "CBC: Chelios Beats Children"
West Edmonton Mall FOREVER.
The best Chelios sign was in Vancouver. Some guy on the glass was holding a sign that said "Chelios your uglier than Ricci" Chelios was pointing to the guy and laughing.
Post a Comment
<< Home