Monday, April 10, 2006
Ovechkin Likes Pie
Alexander Ovechkin
was the third NHLer to reach the 100 point plateau this season (and he's one away from 50 goals) in a win over the Boston bRuins.
Like any rookie, Ovechkin was the unsuspecting victim (aren't they always?) of the "pie-face". No, it wasn't
Sidney Crosby
viciously attacking him, although that would be been hilarious.
You can watch the incident right
here.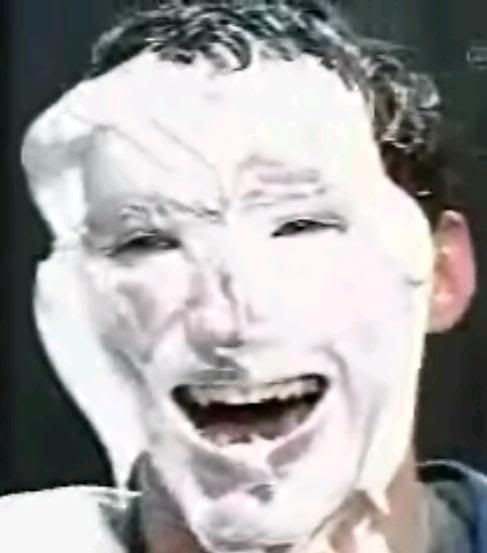 AHHHHH!!! IT'S A GHOST!!!!!!!!!!!!!!!!!!!!!!!