Tuesday, April 25, 2006
Canucks Fire Marc Crawford
So, the rumours turned out to be true (imagine that!) and the Vancouver Canucks
relieved Marc "Crow" Crawford of the burden
of coaching the
Vancouver Canucks
.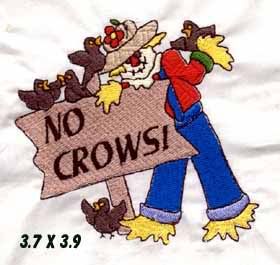 Tom Benjamin has argued
that Marc Crawford had a poor roster to work with (in terms of construction and availability of defensive forwards), and while Tom makes some valid points. I'll have to disagree with Tom, because I think it was Crawford's time to go. While I didn't want Marc's head on a lance, I'm not going to cry now that he's gone. He's brought us some success, but it's time to move on.
Reading
GM Dave Nonis'
comments, it's obvious why Crawford took the fall:
"Our club once again needs to become one of the hardest working teams in the League. We need to ensure that our attention to detail is second to none in the NHL."
There are two things a coach has great influence over.
1. Team morale/attitude/spirit/whatever
2. Systems/Defense cohesiveness
The Canucks? They blew leads like the mob was 'enticing' them to lose. They were defensively unorganized and were constantly outperformed in systems play.
The morale? the fire? It wasn't there, and everyone knew it. The dressing room strife is likely exaggerated a great deal, but having your two best superstars playing like they don't give a damn (especially
Todd Bertuzzi
), playing favourites, and just wearing our the players with constant tirades is a sign that the coach has, to use the tired cliche, 'lost the team'
The Canucks did not appear to be a well-coached team that simply lose due to a lack of talent (though we know the defensive injuries hurt a lot) like the Minnesota Mild. No, the Canucks appeared to be a disorganized and disintersted team too many nights and pretty much gifted a playoff spot to the
Edmonton Oilers
.
(It's funny how the Oilers are suddenly playing better...)
On another note, I didn't see the pre-game or first few minutes of the
Anaheim/Calgary
game. Marc Crawford is doing colour, so it must feel awkward for him to be working when his firing is front page news.
Did CBC and/or Crawford make any mention of the firing? I'm wondering if it was acknowledged in this broadcast.
Comments:
Jes,
You're absolutely right about this. Crawford had outlived his usefulness in Vancouver, just like he did in Colorado. Many coaches are fired because, as Melrose says, its easier to fire 1 guy than 23, but in this case it was obvious that the disorganization and selfish, undisciplined play of the Canucks emanated from the coach and spread to the players.
Kinda like Pat Quinn in toronto, though, of course, that's all JFJ's fault. Is that Lake Victoria in the distance with a whole buncha Leafs fans standing around?
Ta,
you didnt listen to me when i told you not to get eric, and to get sanford. so here is my next advice, and dont listen to it.
get kitchen.
if that is the goal of the team, work, team first, and a simply system-- copper mike certainly shown the canucklehead management and owners (if they were watching) that his crappy team outworked the canucks every game, and the very bare bones of a system he eventually put up when sanford stabilized this team was more than enough to confuse the crawford orcas...
and in a completely unrelated note: the cardinals announced yesterday that the blues signed that unsignable magnus guy who was a throw in for doug weight :)
go lame duck larie!
serious go.. get... leave
Post a Comment
<< Home