Tuesday, March 07, 2006
Team Canada: Caption This!
What could they be talking about?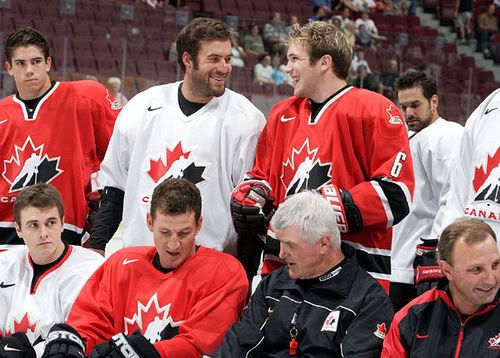 Comments:
Well, I'll start with one...
Adam Foote: "See, Pat, these are the new Nike Bauer Supreme ONE90 skates. Awesome, aren't they?"
Pat Quinn: "Adam, with the way you are skating, I am surprised they aren't made of concrete!"
Kinda lame, so let's see you do better.
Post a Comment
<< Home