Wednesday, March 01, 2006
Hmm, Something isn't Right...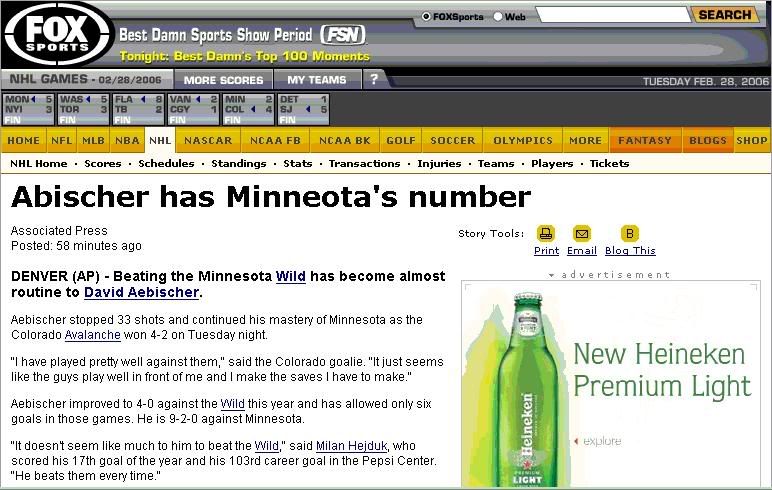 Following in the tradition of
Ben Wright
and
James Mirtle
, here is another glorious error by a major media outlet.
Comments:
tsn.com headline right now:
"Kozlov and Flyers beat Devils in Shootout." Kozlov plays for the Devils, and the Devils won the shootout.
Post a Comment
<< Home