Wednesday, February 15, 2006
Photo of the Day: Dark Demitra
My pal,
Joeri Loonen
of
Eurohockey.net
, is one lucky bastard. D00d is in Turin covering the Olympic games for the site and gets to frolick with all of the Italian ladies and watch all the hockey he can handle.
I asked him to send me some goodies and here's his first one..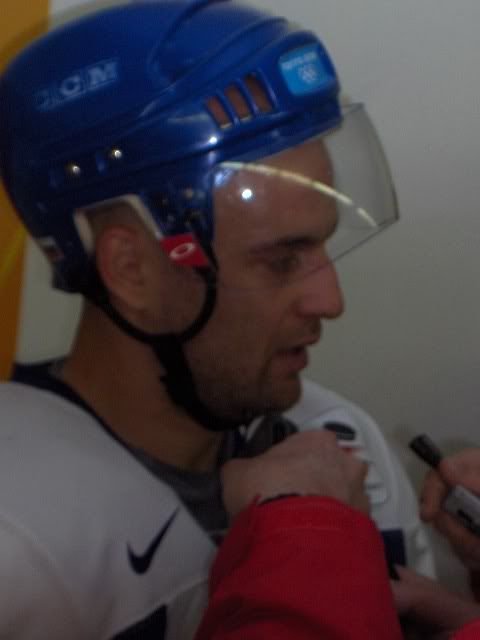 It looks like someone is trying to strangle him as he talks to the press after practice.