Tuesday, January 17, 2006
Photo of the Day
Eric Lindros: He's always good for a cheap laugh, eh?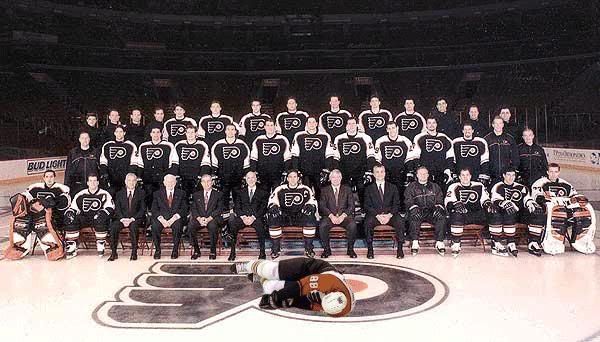 Comments:
I HATE myspace. To the point i get depressed when viewing profiles. Its a haven for cam whores and emo kids. All of myspacwe can be sumed up into one word: Vanity. I despise it.
....but...
I need an account to read blogs on bands and stuf.....
Posted by: dusty at January 11, 2006 07:32 AM
I hate myspace too... but since I'm vain, i can't stay away. Plus it's good for networking. It weawwy weawwy is.
I think the Rolling Stone or something just had an article about how it's the best place to find new bands, or get your band noticed right now.
That's what I heard, at least.
Posted by: SnowFlake at January 11, 2006 06:35 PM
well dusty, i guess we'll see you at the cb forum. those damn myspace jerks!
Posted by: pete at January 11, 2006 06:43 PM
Post a Comment
<< Home