Saturday, January 14, 2006
Photo of the Day: Peter Forsberg, Groupie.
Two of the world's most evil forces,
Peter Forsberg
and
(extremely overrated)
U2
pose together before taking over their respective kingdoms.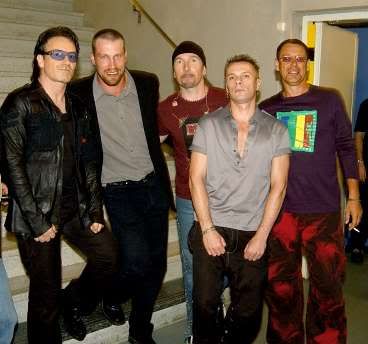 *shudder*
Comments:
I tend to agree with those who say U2 is extremely overrated...love their 80's stuff, but other than that, big freakin' deal. I'll never forget when "The Sweetest Thing" was their biggest hit at the time a few years ago...ugh.
Anyhoo, yeah...ick. o_O
Post a Comment
<< Home