Monday, September 05, 2005
The WHA: Version 2.09j
Well, it looks like the
World Hockey Association's
bid/partnership with that pro-golf tour went straight out the window and into the green trash bin.
Shocking, I know :)
Visit the
website
, and all you'll see is this... coming soon!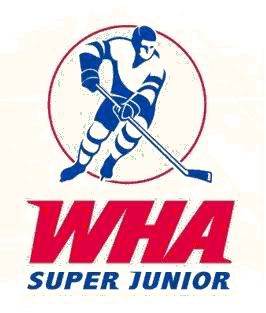 A 'Super' junior league? What the hell?
Really, this 'league' is like a cockroach.
Just give it up, already. Sheesh. Your league, your tournament...just everything has not come to fruition. I wonder what they will think of next? How about a WHA Air Hockey tournament?
Comments:
The Super Junior thing makes me do a double take just because there was a rumor a few years ago -- silent whispers if you will -- that some owners of NHL teams were planning a "Super Junior" league here in the United States (something better than USA Hockey's junior leagues)... If the WHA isn't working against the NHL in this venture and instead works WITH the NHL, it coudl come to fruitation.
But seeing how bumble-fuck the WHA has been in their dealings since before the lockout began (BTW - how could they have gotten to version 2.09j if they hadn't even reached beta with version 2.0? :p :) ) I seriously doubt anything will come from this.
Post a Comment
<< Home