Thursday, September 15, 2005
Gary Coleman: Hockey Groupie?
Some time ago, I posted this disturbing photo from the Golbezian Archives...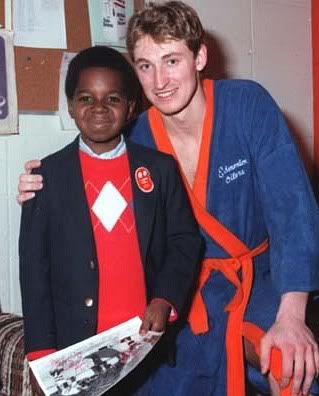 ...mm hmmm...
Well, courtesy of Tim at
OddManRush
, a good new hockey blog you should check out, I found another disturbing photo of
Gary Coleman
with another Oilers player.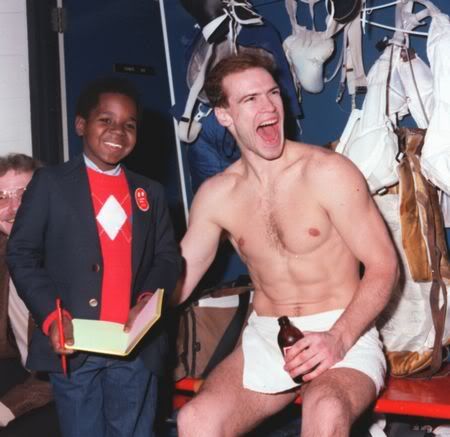 O_o ???
Those Oilers teams could sure party *cough*
Comments:
Oh. My. Gawd. O_O
These pictures get my award as the most frightening hockey-related thing to ever grace the Internet.
And amazingly, the pictures don't feature the Red Wings!!
Post a Comment
<< Home