Tuesday, August 30, 2005
Castro Valley Comments
Sometimes, I am amazed that there are ANY hockey fans in the United States of American in places not bordering the Canadian border or called Boston.
In my few days here in
Castro Valley
(halfway between
San Francisco
and
San Jose
), I have seen about 2 inches of NHL transactions in about 100 pages of sports coverage in the San Francisco and Oakland papers. The same papers had more coverage of the
Canadian Football League
(scores and standings) and some Under-16 diving tournament than of the NHL. If it wasn't for the Internet and our precious Canadian websites likes TSN and Slam!, I'd never be able to follow hockey in this place.
Some random comments and such...
1. I drove by the
HP Pavilion
in
San Jose
- It's a nice looking arena, and a nice clean downtown, but the name is so gaudy!
General Motors Place
can be shortened to a very generic sounding 'GM PLACE', by HP Pavilion is the Hawaiian shirt equivalent of corporate stadium names.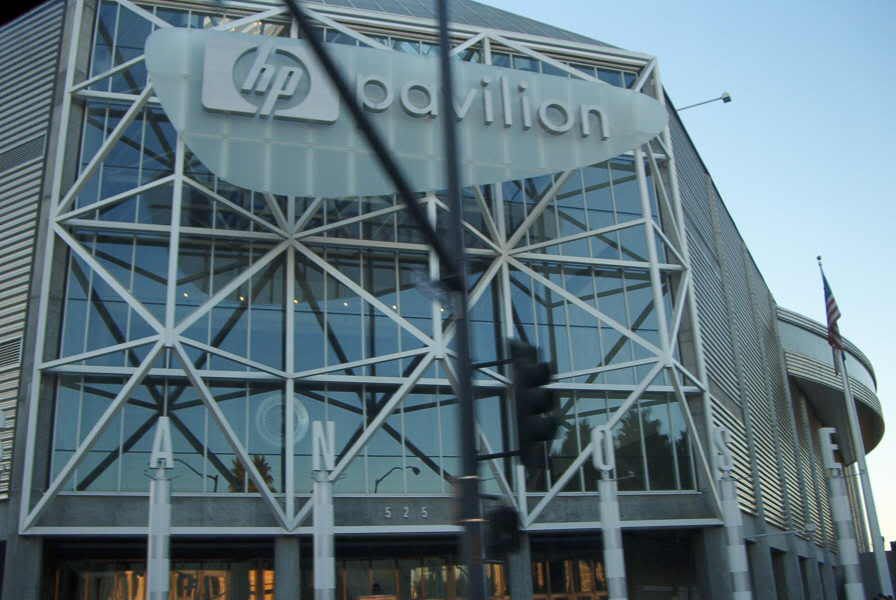 2. The
Edmonton Oilers
moves to load up on salary and get
Pronger/Peca
for $10mil and Mike York, Jeff Woywitka, and Doug Lynch were questionable, but they've been busy the past 48 hours making some quality transactions.
i.
They signed Danny Syrvet to a 3-year entry level contract
. I'm amazed Syrvet went completely undrafted in his first time through... He'll help replace Woywitka and Lynch in the system.
ii.
Then, they traded a 4th round pick for Yan Stastny
. The Bruins loaded up on forwards and had no room for Stastny, who ripped up the Deutsch Elite League and played for Team USA in the last World Championships. Stastny wasn't going to get his chance with the Ruins, so the Oilers snapped him up and could get a real steal if they give Yan a shot in the NHL.
3. The Penguins agreed to meet the arbitrator's award of $1.6mil for offensive defenseman
Dick Tarnstrom
. What kind of parent names their kid 'Dick'?
Anyway, $1.6mil is a pretty good deal for the Penguins, and I don't understand why the media think that Tarnstrom is going to be traded. Is his salary a burden to the Penguins?
How many other teams would line up for a defenseman who scored 52 points in 80 games last NHL season and cost just $1.6mil for a season? I'd be shocked if it wasn't '29'.
Despite his defensive shortcomings, Dick is one of the few defensemen who can produce high offensive numbers in a low-scoring NHL era. Given how hard it is to produce offense in today's NHL, Dick is severly underpaid. That's two arbitration awards that have been on the 'low' side for the player. Is Bettman strongarming the arbitrators? Hmm...
(Oh, and the Penguins got this guy off of WAIVERS from the New York Islanders. How sweet is that?)
4. If you are a resident of
New York
, a fan of Team USA, and have a bunch of disposable income, then there is an upcoming event you may be interested in.

MIRACLE AT THE PALM!!

25th Anniversary "Reunion Bash" Celebrating The 1980 U.S. Olympic Hockey Team's Gold Medal Victory To Be Held At Legendary Steak House, The Palm Restaurant

The reunion will be emceed by ESPN's Woody Paige and attended by stars from the 1980 United States Olympic Hockey Team, including Jim Craig, Dave Silk, Steve Janaszak, Mark Wells and more. Fans will have an opportunity to meet and take pictures with the players, bid on unique Miracle on Ice memorabilia to raise money for charity, and relive one of the greatest moments in the history of pro sports.

The event is open to the public at a cost of $250, which includes open bar and steak from The Palm! For more information, and to purchase tickets, please call 212-532-8900.

WHEN:
Monday, September 19th
"Miracle on Ice" Happy Hour - 8:30 p.m. to 9:30 p.m.
Dinner/Celebration - 9:30 p.m. to 11:30 p.m.

WHERE:
The Palm Restaurant
250 West 50th Street, on the corner of 8th Avenue
New York, NY
212-333-7256
Has it already been 25 years???
Comments:
1. I drove by the HP Pavilion in San Jose - It's a nice looking arena, and a nice clean downtown, but the name is so gaudy! General Motors Place can be shortened to a very generic sounding 'GM PLACE', by HP Pavilion is the Hawaiian shirt equivalent of corporate stadium names.
That's the damn truth. It would not such a bad name if it weren't for the fact that it's such a *BLATANT ADVERTISEMENT* for HP's laptop PCs...
Post a Comment
<< Home