Wednesday, November 24, 2004
Update Machine: My Christmas List
All I want for Christmas...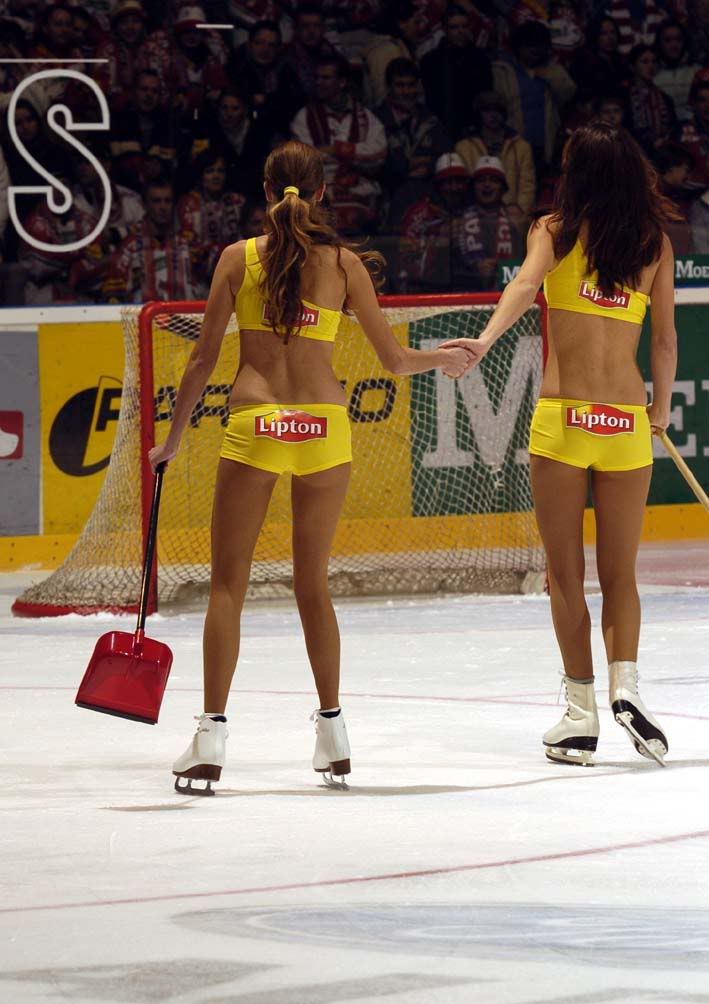 ...is 2 Pardubice Ice Girls. If you were thinking of a Christmas gift for your favourite blogger, then this is the only one you need to look for :)
Now, for your update.
SLOVESNKO:

Bad news for
Lubomir Visnovsky
as he collided with Predators prospect (and 20cm taller) defenseman
Richard Stehlik
of HK Skalica and had to leave yesterday's game just 5 minutes in. Reports indicate that he'll miss a minimum of 4-6 weeks with a knee injury.
The biggest match of the day was a 0-0 draw between powers Zvolen and Trencin. I'm amazed that two high powered offenses couldn't muster 1 goal between them,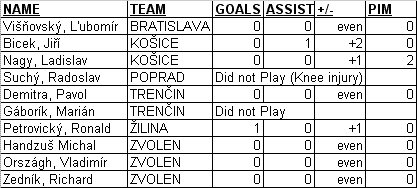 CESKO:
Only 2 matches yesterday, with evil
$parta
Praha beating hapless
Trinec
and Hame
Zlin
pasting their Prague brethren from
HC Slavia
.
Comments:
OOOOOhh... Gőlbez is getting controversial??
Be careful, I've suffered a backlash talking about Ice Girls on one of your fellow Canadian Hockey Pundits blog! There's no tolerance for beautiful women in Edmonton, folks! ;)
Controversial?
How are Ice Girls controversial?
Maybe it's because I want 2 and not just 1?
That's just because I'm greedy ;)
Post a Comment
<< Home