Thursday, November 11, 2004
Hamming for Hamé: HC Zlín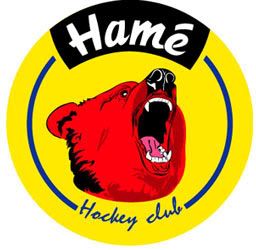 As per a request, I'd like to do a team focus on last year's Czech Extraliga champions:
HC Hamé Zlín
.
The City:
You aren't likely to find any NHLers born in 'Zlin', and that is due to the fact that the city was once called Gottwaldov. From 1949 to 1993, the city was called Gottwaldov in honor of Klement Gottwald, Czechoslovakia's first Communist president. When the Iron Curtain fell, they were sure to ditch that name pretty quickly and thus we now have 'Zlin'.
and from
www.question.com
:

One of the world's largest shoe-manufacturing cities, it is the center of the Czech shoe industry, which was founded in 1913 by Thomas Bata. Under the Bata family, the city grew into an almost self-sufficient factory community. Branches of the Bata shoe company opened throughout the world. Nationalized after World War II and then privatized, the former Bata facilities are no longer associated with the Bata company. Tires and other rubber goods, machinery, and animated films are also produced in Zlín.
Gottwaldov/Zlin is the hometown of such luminaries as
Roman Hamrlik
,
Petr Cajanek
, and
Ivana Trump
(Ya, darlink!)
The Team:
Gottwaldov/Zlin has a long history in the Czechoslovakian and Czech Leagues, but had never won a championship until last season (It had a few 2nd place finishes, though). In the recent past, the team was known as the Rams (Berani), and sponsored by Barum, a local tire company.
Before the 03/04 season, after finishing
13th
the past season, Zlin found itself a new sponsor,
Hamé
, a company produces jams, candys, and other 'lunch meats'. The sponsor change also include a name change (to HC Hamé), and a whole new logo and teamname. From the logo above, you can see the team is now the
Bears
(Medvedi).
Zlin has produced a pretty good string of teams over the recent past, but was coming off of one of its worst seasons ever, thanks in large part to the lack of a quality goaltending. This achilles heel was finally fixed thanks to the importing of Slovak goalie
Igor Murin
, as well as first-division star
Martin Altrichter
.
Amazingly,
Altrichter
(who has the biggest nose I've ever seen on a hockey player) took over for an injured Murin during the playoffs and ended up winning Playoffs MVP. Another large piece of the puzzle was the return of scoring champ
Petr Leska
. Leska has bolted to Sparta Praha (boo!) for one year, but decided that the dark side was not to his liking, and he returned to Zlin. Add in Slovak rookie
Peter Barinka
and you get the first ever championship for Zlin.
Today:
Things are looking just rosy for the Hams (as I call them), as they sit in 2nd place just behind evil Sparta Praha, and have a stronger roster thanks to the additions of NHLers
Roman Hamrlik, Petr Cajanek,
and
Martin Erat.


In January, Zlin was participate in the "Super 6" tournament against the other European League champions. If the NHL lockout kicks the whole season to the curb, the Hamburgers from Zlin should be set for a strong title defense.
The NHLers:
Petr Cajanek
- 18GP 6-4-10 +5, 37PIM
Cajanek had been a star for Zlin for years when I campaigned for the Blues to sign him to a contract, rather than leave him in Europe for an eternity. It's strange that he's been the one dissappointment of sorts for Hame this season as he's been relegated to the unfamiliar role of 2nd line. Cajanek centers the 2nd line with Peter Barinka and ex-Buffalo Sabre Jaroslav Kristek. The former 'heart-and-soul' of Zlin has improved in recent games and I hope he'll make his breakthrough once the NHL returns to action.
Roman Hamrlik
- 18GP 1-6-7 +11, 20PIM
It's been many years since Hamrlik has donned the hometown jersey, but it's been quite a sight for the hometown fans to see him playing on the same team as his brother, Martin. Strangely enough, Roman has been paired with Radim Tesarik, and not his brother.
Martin Erat
- 19GP 8-11-19 +8, 49PIM
The junior member of Nashville's famed 'Vowel Line' has been on fire in short tenure with Zlin. Expected to join his brother, Roman, with the Znojmo Eagles, Martin used his psychic powers to predict that Zlin was a much better situation than the mess that Znojmo has turned into.
Why Zlin?
Well, thanks to
Rogalo
from hfboards.com for translating an interview with Erat:

I had an offer from Znojmo as well but I told myself that the only team I really want to play for in the Extraliga, is Zlin. When I was growing up here, people at the club, especially Mr. Venera (ex-coach, now GM of Zlin), really helped me. This is my way of saying thank you.

I hope that when so many NHLers came back, the quality will be better. A lot of people are saying that the Extraliga is getting worse and worse every year. That the quality is declining. But it is hard to say and have an opinion on this matter when i have not been here for 5 years and even before that, played only 5 Extraliga games. I dreamed of the NHL since I was little, I got there and I am trying to play there as well as I can.
Erat has been on Zlin's top line with scoring champ
Petr Leska
and goal-scoring machine
Jaroslav Balastik
. I wonder how this line would do in an NHL enviroment compared to
Orszagh-Arkipov-Erat
.
Other ZLIN players of note:

Jaroslav Balastik
- Drafted in the 6th round by Columbus in 2002, Balastik has been the most productive goal-scorer in the Extraliga over the past year-and-a-half...and 4 years if you discounted his tenure in the Finnish League. The 25 year-old forward is a sizeable Power Forward type (6'3") with a great touch around the net. If Columbus doesn't bring him to the AHL soon, it will be too late for them.
Libor Pivko
- Currently playing with Nashville's AHL team, Pivko was once the center between Leska and Balastik. I am amazed that the beanpole Pivko (which means 'little beer') has turned into a decent AHLer and may make the NHL as a 3rd line 'role player'.
Martin Hamrlik
- Ahh yes, the 'other' brother. Martin has been a star and anchor for the Zlin team for the past 7 years. He was drafted in the 2nd round by Hartford in the 1991 draft, but never made the show after 4 seasons in the AHL and IHL. Martin is a right-shooting defenseman who has been at the top or near the top of the defensive scoring leaders in the Czech Extraliga during his tenure. What kept Martin back from the NHL? Maybe the fact that he was 5'10" (albeit very stocky and strong)? I'm not sure, but NHL teams haven't shown an interest during the recent expansion era.
Comments:
nice work! just two additions: Libor Pivko didnt play center, he was Left winger, Leska plays center forever. And second - Martin Hamrlik was really close to NHL after being drafted, but he suffered a serious disease after coming to Whalers organisation (some neuro-origin) and was really close to quit his career. After all, he was lucky just for playing hockey, even he could walk again.
Misha
Post a Comment
<< Home