Monday, November 22, 2004
Extraleague Update Machine: 11-22-04
Oh dear, it seems that silly-boy
Jaromir Jagr
is to humourless Russians as Oil is to Water. Jagr's 'American' style humour isn't going over to well in Omsk, including an awkward moment with his beautiful (but married) translator.
The
Hockey Rodent
has all the sordid details.
---
Golden Helmet Time!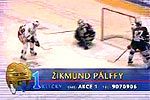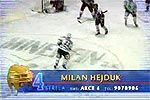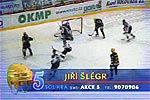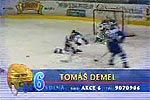 1.
Zigo Palffy
stickhandles through the Liberec defense, although he doesn't get much to show for his efforts.
4.
Milan Hejduk
rips a one-timer by Trinec roly-poly-goalie Martin Vojtek
5.
Jiri Slegr
jumps up into the play and has another nomination for his combination work.
6. The ex-Giant
Robin Kovar
is at it again with his buddies
Tomas Vak
and
Tomas Demel
. Vak and Demel have some of the most expressive goal celebrations in the league, as you can see by this clip. (Demel once tried to jump over the glass and into the crowd on one goal, only to fall down like a clown)
---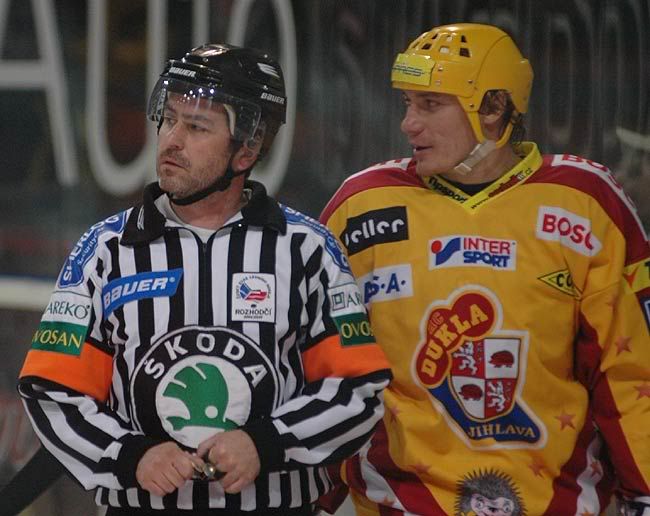 Roman Kadera: "Check out the one in the 3rd row with the pink shirt..."
---
Now, onto the stats...
CZECHIA: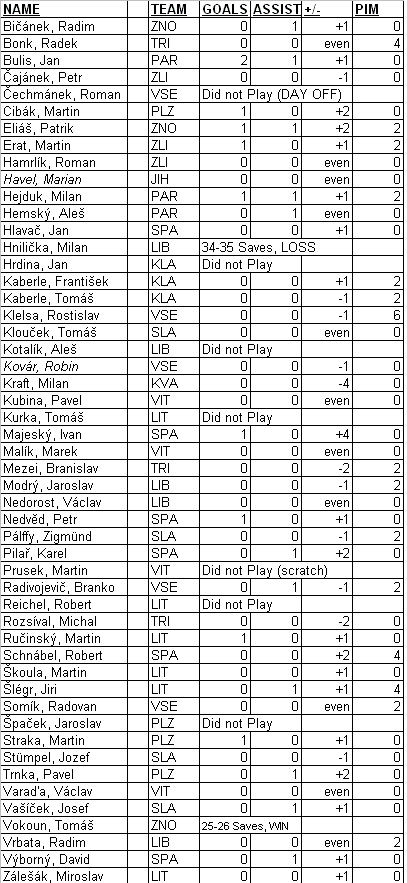 SLOVAKIA: