Friday, November 05, 2004
Extraleague Update Machine: 11-05-04 The House of Pain
If I were a pro hockey player (big IF), then I'd be day-to-day with a back strain. Dammit.
Back Spasms - You can't fight thru 'em
Anyways, the
Hockey Rodent
has a good recap of the day's Czech action. You can find the usual stat reports below.
Over in Slovakia, Zvolen has put
Orszagh-Handzus-Zednik
all on the same line and they won big over pathetic Dubnica by an 8-1 score. The
HOZer
line, amazingly, had only 1 of the 8 Zvolen goals.
For something completely random, here is a picture of
Viktor Kozlov
playing in the Russian Superleague.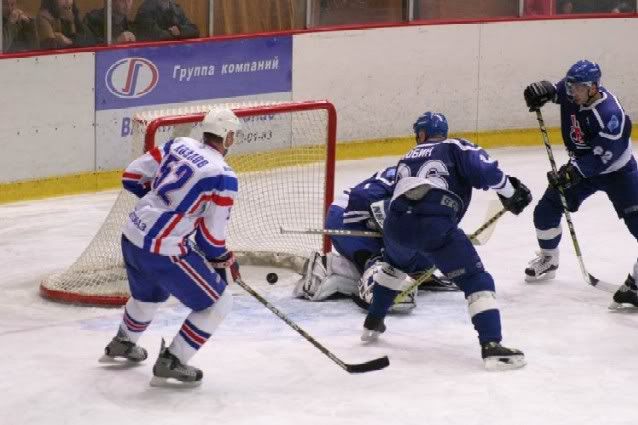 To Do List (for the blog...just to refresh my own memory):
1. HC Hame
Zlin
- Last Year's Czech Champs deserve a Team Focus
2. Comments on the Czech League to Date (League run-through)
3. Update Sidebar Links
4. More Vancouver Giants news and reports
Now, for the stats...
CZECHIA: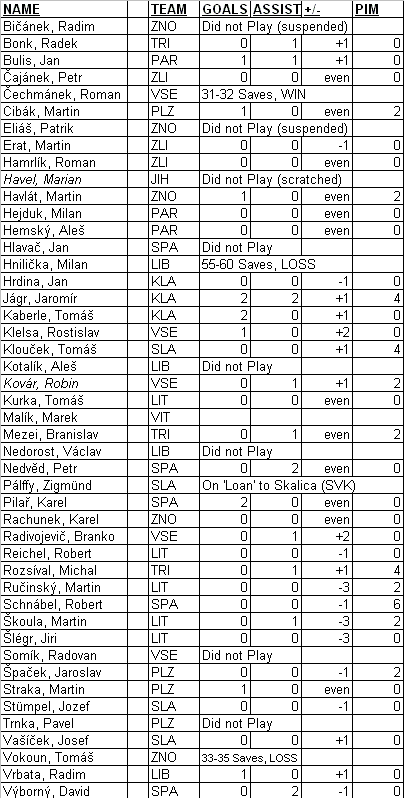 SLOVAKIA: