Monday, November 01, 2004
All Hollow's Eve: When Darkness Falls over Czechia
All the action from a not-so-freaky Sunday...
This week's
Zlata Helma (Golden Helmet)
compilation is a good one, and with a
spooky
Canucks connection:
(Right-Click and 'Save As' for best results...)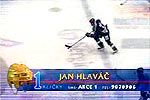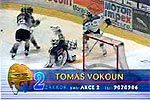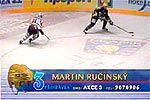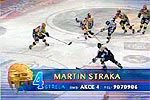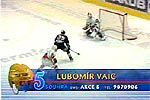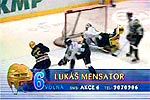 1. Ex-Canuck
Jan Hlavac
stickhandles up ice like a slalom skier and feeds Ex-Canuck
Petr 'Traitor' Nedved
for the goal.
2.
Tomas Vokoun
stacks the pass as he rumbles across the crease to rob the evil Sparta Praha Frankensteins on a goal.
3. Ex-Canuck
Martin Rucinsky
feeds a sweet cross-ice feed to the mercenary,
Robert Reichel
.
4.
Martin Straka
wires a slapper after everyone and their mother thought there would be a penalty call on the play. "Kids, don't stop playing until you hear the whistle!"
5. Ex-Canuck
Lubomir Vaic
(And you cannot call yourself a Canucks fan if you don't remember this guy!) sets up a nice combination play. Vaic's career NHL stats: 9games, 1 goal, 1 assist. Good times...good times...
6. Canucks forgotten prospect
Lukas Mensator
shows off one of his 40+ saves from that shutout performance against Litvinov. Here, Mensator robs
Jiri "Goomba" Gombar.
---
Maybe the players are just frustrated by the lockout, but we are seeing an awful lot of fights in the Czech Extraliga these days. Just days after the brawl between Zlin and Vsetin,
Jiri Slegr
returns from a back injury and decides to drop the gloves. I don't think the fans are too dissappointed. :)
Also, Branko Radivojevic returned from injury and helped Vsetin win another game. After an awful slump, Vsetin has been boosted by the returns of Cechmanek and Radivojevic and have climbed out of the basement.
Now, for the stats...
CZECHIA: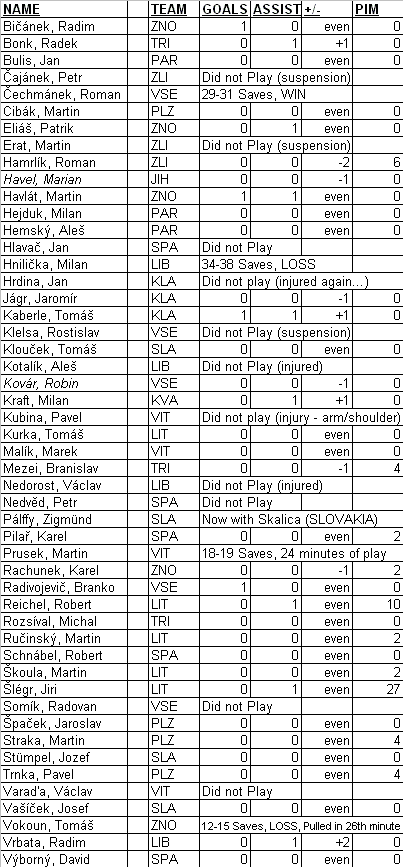 SLOVAKIA: