Tuesday, October 26, 2004
The Things Athletes Do In Their Spare Time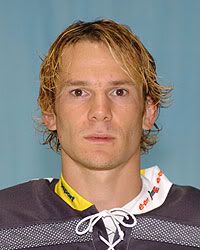 Normally, I really don't care what an athlete chooses to do in their spare time.
In the case of
Patrik Elias
, I'll make an exception.
Why? Well, he made his escapades public and it's just good to resist! See for yourselves...
---
At the start of the season, Elias was healing from some injuries. With the lockout looming, Elias needed a second source of income.
Thus, Elias got a job on a fashionable private charter plane. It's a lot safer than playing hockey, although it doesn't pay nearly as well
(Thanks to 'Misha' for the photographic evidence)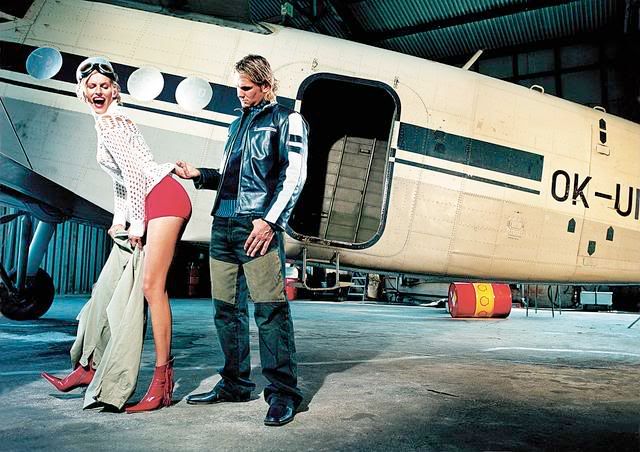 Here is Elias completing the pre-flight underwear check. Looks good!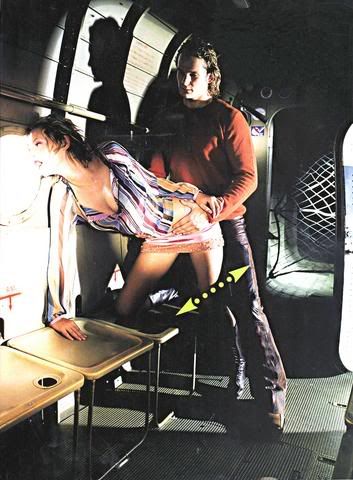 "Everyone get into their proper positions for take-off!"
Ruh-roh! Elias was caught with his pants down!
It's easy to see why he didn't last long on the job, and why he is now playing with the
Znojmo Eagles.