Monday, October 18, 2004
Extraleague Update Machine: 10-18-04
Lots of news and goodies for you today.
...You know, I just might not want the lockout to end, after all.
1.
My pals David and Daniel both pointed me to a small
Denik Sport story
that suggests two Canadian TV networks are in negotiations to buy the rights to broadcast Czech Extraleague games! This is added to the fact that Sportsnet apparently bought the broadcast rights to Swedish Elite League games. Who needs NHL hockey when you get have exotic International leagues? Of course, I'm in the minority…but that's usually how it's always been :)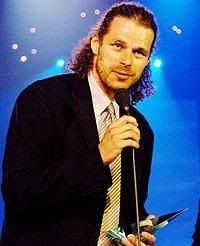 2.
Daniel also reports that Michal Handzus has finished his lounge-singing tour and his biceps are, while still hurting, almost well enough to play. Handzus has agreed to join Zednik and Orszagh in Zvolen and should play there within the next 10 days.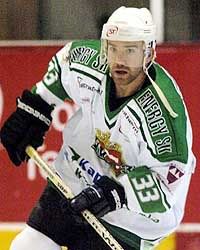 3.
- Zigmund Palffy had a fast impact to his Slovak Extraleague debut this past Saturday!
Palffy combined in a line with two other players with North American experience (Zalesak and Milan Carsky) en route to a 6-1 pounding of a strong Kosice team (sans Nagy).
Palffy wore #33 (his number while in LA) and racked up 1 goal and 1 assist with a +2 rating during the game. Zalesak was even better with 1 goal and 3 assists with a +3 rating. Poor Strbak finished pointless for Kosice with -1 while Martin Cibak had the job of shadowing Zalesak and finished pointless with a -3 rating.
ZLATA HELMA VIDEO CLIPS!
3 NHLers were featured in this week's Golden Helmet award voting. Check out the links below to watch some NHLers pull off some sweet moves.
(Right Click and SAVE AS for best results)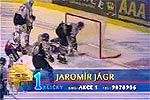 1. Jaromir Jagr with some sweet dekes around some hapless defensemen.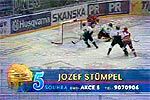 5. Jozef Stumpel combines with fellow Slovak Palffy for a nice stickhandling goal.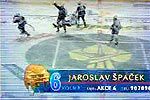 6. Jaroslav Spacek lays out an absolutely thunderous hit (ala Scott Stevens) on some poor helpless schmuck. This clip got my vote.
---
And now for the stats from Sunday's action...
CZECHIA: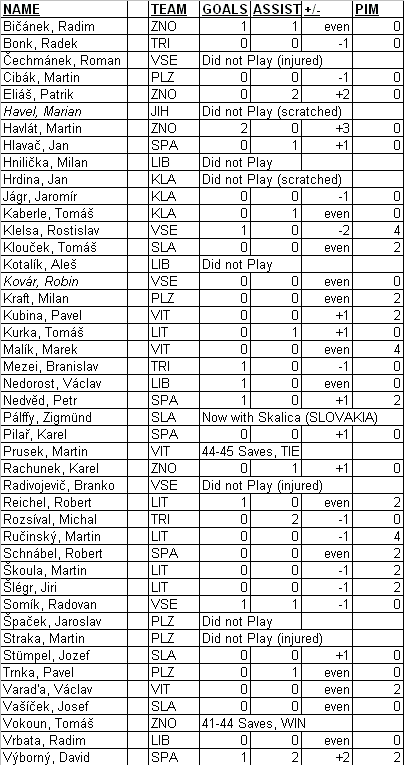 SLOVAKIA:
Marian Gaborik (Trencin) - 2 assists, +3, 2PIM
Marian Hossa (Trencin) - 1 goal, 2 assists, +4
Pavol Demitra (Trencin) - 1 goal, 2 assists, +3
Miroslav Zalesak (Skalica) - 0pts, even, 4PIM
Zigmund Palffy (Skalica) – Did not play (they gave him a day off so he wouldn't end up playing 3 days in a row)
Radoslav Suchy (Poprad) - 0pts, -1
Martin Strbak (Kosice) - 0pts, -1
Ladislav Nagy (Kosice) – Still injured…
Jiri Bicek (Kosice) - 0pts, even
Lubomir Visnovsky (Kosice) - 2 assists, +2
Vladimir Orszagh (Zvolen) - Did not play (injured)
Richard Zednik (Zvolen) - 0pts, even, 2PIM
Ronald Petrovicky (Zvolen) - 0pts, +2, 2PIM